212 Careers is focused on information that can help job seekers of all types stand out with:
NEW

:  Link to

The Performance Project

Better Resumes

Better Answers in Interviews

Better Letters

Better E-Mails

Better Career Decisions

Better Questions
Just one degree better can make a big difference.
Check out why that's true — right here.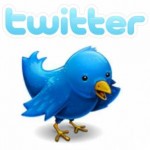 Online Presentations "Now Showing" at the 212 Learning Depot! 
Contact 212-Careers with a Question on Resumes, Interviewing, or…